A specialty retailer that provides high-end comfort solutions and ergonomic products for back pain, contacted us to help them build a site for their own brand of office chairs, X-Chair. The company has been selling back-related products since 1994, and operates 19 retail stores in 6 different states. CEO Anthony Mazlish started the company when he realized there weren't any stores that specialized in ergonomically designed comfort products.
Now, launching their own brand of office chairs, X-Chair, they wanted to create a site that would help them effectively communicate their brand and express what sets their office chairs apart from others.
Create a website to launch their own brand of office chairs, X-Chair
Architect a flexible site that will allow them to easily add products as they grow their business expand their product line
Simplify the shopping experience by demonstrating the unique features for each chair
Migrate their existing business to Magento Commerce.
Show users relevant promotions based on their sales channel
Since X-Chair has a small catalog with unique product characteristics, we knew that a standard eCommerce layout would not adequately guide shoppers to the best chair for them. So, we built a "Pick Your Model" page that highlights and demonstrates the differences between each of their office chairs. On each product detail page, we added rich content to help visually represent the unique features of each chair.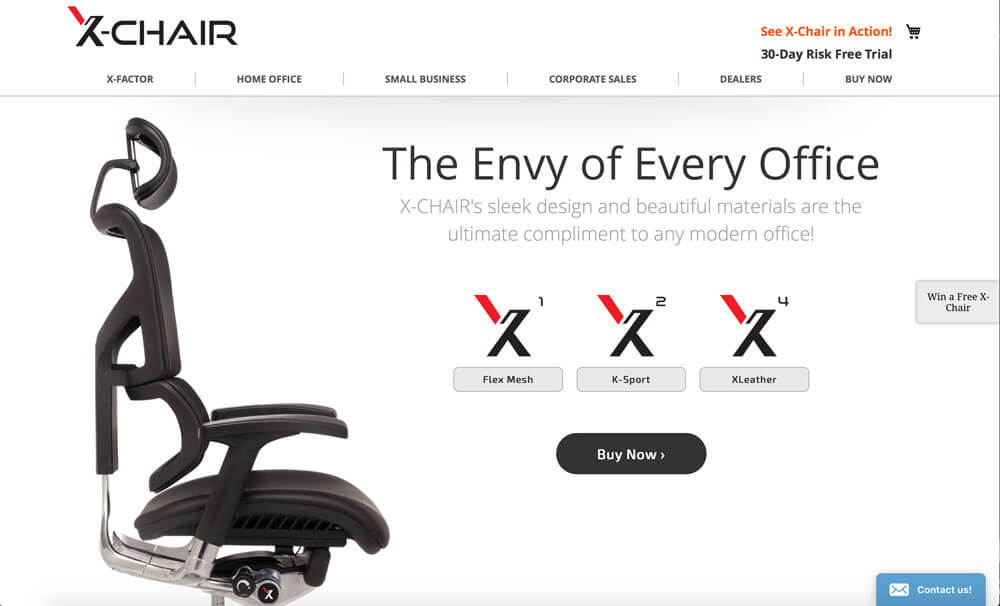 X-Chair sells to consumers, small businesses, as well as corporations, and they wanted to offer unique promotions for each channel. To this end, we integrated Optimizely with their site so they could effectively run A/B tests to understand which marketing content was the most effective. Secondly, we implemented a custom promotion system that allows them to display different offers based on which ad the user sees.
Trust our
Experts

in eCommerce
In their first full year on their new site, X-Chair generated over $1 Million in revenue, substantially exceeding both the client's and our own expectations.
$1,000,000+


increase in revenue in first 6 months
INDUSTRY
Homegoods & Furnishings
Adobe Commerce, Magento, Custom Features, Replatforming, UX Design